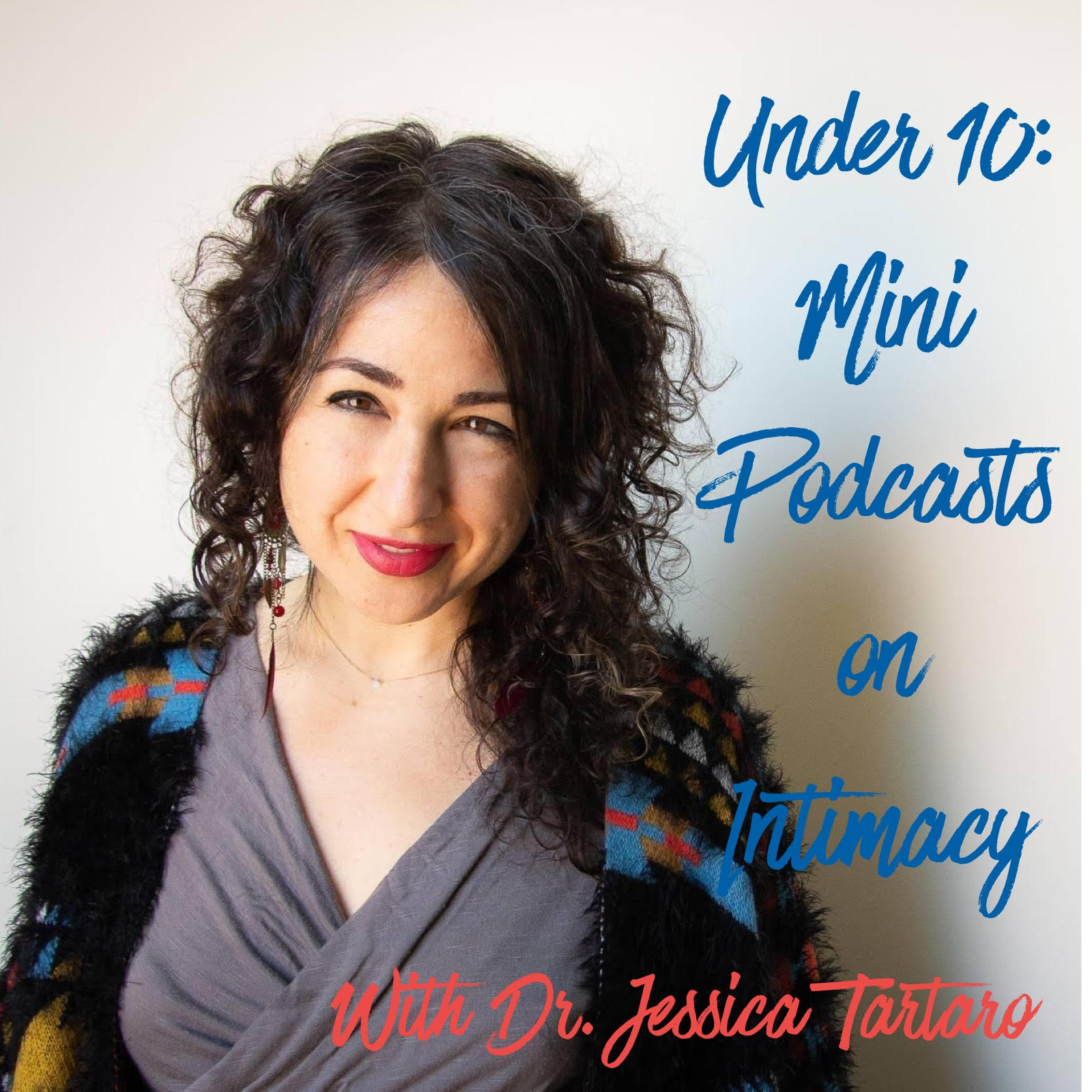 Think of these mini podcasts like voice memos reaching out to you from a friend through the isolation. Except better, because they include tools for growing intimacy between yourself and those you care about. Note: podcasts come out Monday and each week there is an assignment for you to practice! Be sure to tune in, engage the practice and leave me a note about what you learned! Each assignment will build on the previous week's podcast. Dr. Jessica Tartaro (she/her) is a cis-gendered, able bodied, second generation Sicilian Jewish Intimacy Coach & Connection Facilitator who brings to her teaching nearly 20 years of experience in the healing arts. Through her one-of-a-kind workshops and coaching, Jessica powerfully weaves together the influences of Authentic Relating, positive psychology, psycho-education, trauma-sensitivity, mindful embodiment and conscious intimacy. Plus, she loves to play. Former Fulbright scholar, Jessica has founded communities across the country dedicated to healing the collective experience of belonging through group resilience, emotional intelligence and body wisdom. On the Olympic Peninsula of Washington where she lives and loves, Jessica is exploring the integration of racial justice with conscious relating and embodiment. To stay current on her evolving offerings and inquire about her private coaching and public speaking, go to www.DrJessicaTartaro.com.
Episodes
Monday May 23, 2022
Monday May 23, 2022
When the going gets tough in relationship, sometimes you need more than words to reconnect you - you need bodies. In this episode "teaser", I introduce why sex as a practice can save and sustain your connection over the long term.  Check out the full show on Patreon.com/DrTararoIntimacyCoaching.
00:48 The door is closed and I'm going to share more candidly from here
1:08 The healing role of lovemaking to reconnect you
1:17 My husband and I had some surprising results
1:25 Sometimes it's not words that will unblock you, it's bodies
1:38 The end of this week's teaser and where to find the rest of the episode
1:54 The perks of being a Patreon subscriber - not just podcasts!
Resources: To listen to the rest of this episode and make sure you get all future episodes of "Under 10", go to www.Patreon.com/DrTartaroIntimacyCoaching. I look forward to seeing you there!
Contact Information:
Intimacy Coach & Connection Facilitator
Pronouns "She" + "Her"
Telephone: 1 (480) 993-5562
Email: DrTartaro@gmail.com
Website: https://www.drjessicatartaro.com/
Contact me to schedule an initial, complimentary consultation – called an Exploratory – to explore the fit for coaching together.
Looking for tools you can immediately apply to improve your relationships? Tune into weekly installments of "Under 10: A Mini Intimacy Podcast with Dr. Jessica Tartaro"