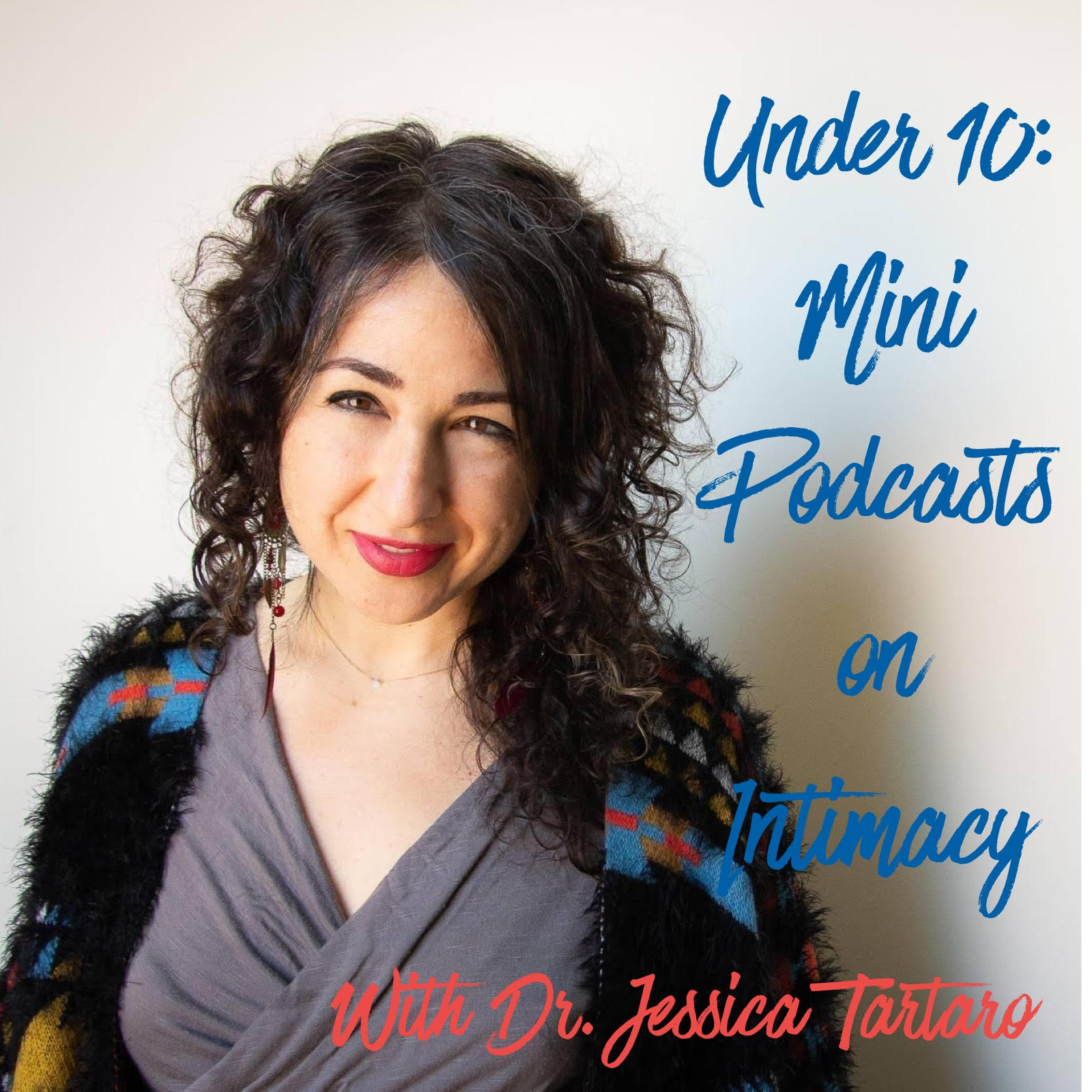 Think of these mini podcasts like voice memos reaching out to you from a friend through the isolation. Except better, because they include tools for growing intimacy between yourself and those you care about. Note: podcasts come out Monday and each week there is an assignment for you to practice! Be sure to tune in, engage the practice and leave me a note about what you learned! Each assignment will build on the previous week's podcast. Dr. Jessica Tartaro (she/her) is a cis-gendered, able bodied, second generation Sicilian Jewish Intimacy Coach & Connection Facilitator who brings to her teaching nearly 20 years of experience in the healing arts. Through her one-of-a-kind workshops and coaching, Jessica powerfully weaves together the influences of Authentic Relating, positive psychology, psycho-education, trauma-sensitivity, mindful embodiment and conscious intimacy. Plus, she loves to play. Former Fulbright scholar, Jessica has founded communities across the country dedicated to healing the collective experience of belonging through group resilience, emotional intelligence and body wisdom. On the Olympic Peninsula of Washington where she lives and loves, Jessica is exploring the integration of racial justice with conscious relating and embodiment. To stay current on her evolving offerings and inquire about her private coaching and public speaking, go to www.DrJessicaTartaro.com.
Episodes
Monday Apr 04, 2022
Monday Apr 04, 2022
In this week's episode, I delve into the importance of a self-pleasure practice and specific steps you can take to create or deepen your practice.  Whether you've been pleasuring yourself for a lifetime or have never felt ready – until now – I'm grateful you're along for this exploration.
1:56 Yes, masturbation can be a practice
2:10 What happens to our psychology when we hide or don't share something
3:06 Our attention changes the object of our attention
3:24 Something fractured getting more whole
4:13 Masturbation as a full body, self-honoring ritual
4:51 Paying attention to ourselves is counterintuitive to our cultural programming
5:28 Quote by Eduardo Galleano
6:06 Pleasure is a pathway to inhabit yourself
6:58 I choose to be a fiesta.
6:55 An imagination exercise
8:00 Permission to make it up and let go of a goal
9:18 This week's homework
Resources: In addition to celebrating the body, Eduardo Galeano (1940-2015) was a passionate advocate for human rights and social justice. Read more about him as well as listen to interviews here: https://lannan.org/bios/eduardo-galeano.
Podcast produced by Sal DeRosalia
Music composed and performed by Aimee Mia Kelley
Contact Information:
Intimacy Coach & Connection Facilitator
Pronouns "She" + "Her"
Telephone: 1 (480) 993-5562
Email: DrTartaro@gmail.com
Website: https://www.drjessicatartaro.com/
Contact me to schedule an initial, complimentary consultation – called an Exploratory – to explore the fit for coaching together.
Looking for tools you can immediately apply to improve your relationships? Tune into weekly installments of "Under 10: A Mini Intimacy Podcast with Dr. Jessica Tartaro"