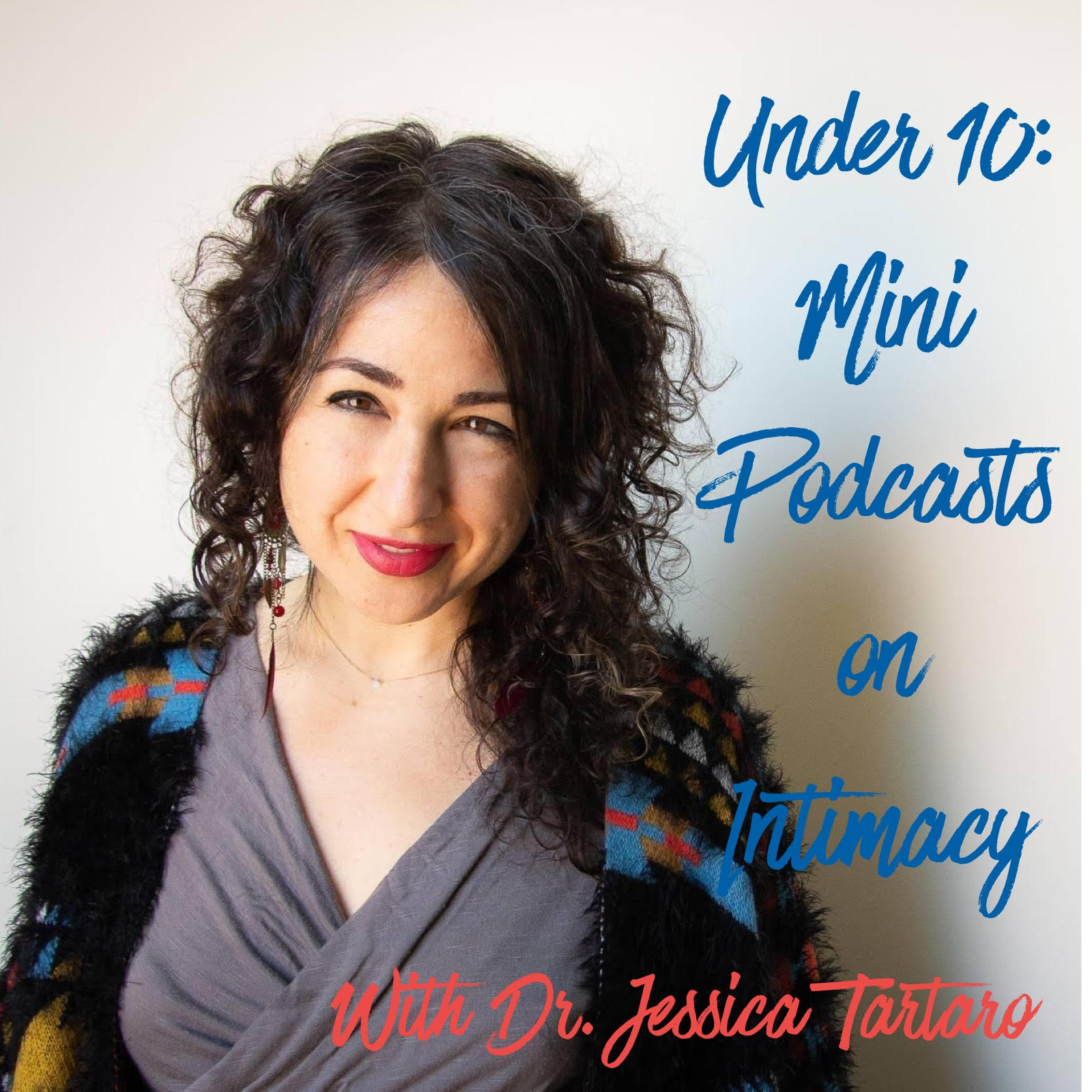 Think of these mini podcasts like voice memos reaching out to you from a friend through the isolation. Except better, because they include tools for growing intimacy between yourself and those you care about. Note: podcasts come out Monday and each week there is an assignment for you to practice! Be sure to tune in, engage the practice and leave me a note about what you learned! Each assignment will build on the previous week's podcast. Dr. Jessica Tartaro (she/her) is a cis-gendered, able bodied, second generation Sicilian Jewish Intimacy Coach & Connection Facilitator who brings to her teaching nearly 20 years of experience in the healing arts. Through her one-of-a-kind workshops and coaching, Jessica powerfully weaves together the influences of Authentic Relating, positive psychology, psycho-education, trauma-sensitivity, mindful embodiment and conscious intimacy. Plus, she loves to play. Former Fulbright scholar, Jessica has founded communities across the country dedicated to healing the collective experience of belonging through group resilience, emotional intelligence and body wisdom. On the Olympic Peninsula of Washington where she lives and loves, Jessica is exploring the integration of racial justice with conscious relating and embodiment. To stay current on her evolving offerings and inquire about her private coaching and public speaking, go to www.DrJessicaTartaro.com.
Episodes
Monday Aug 09, 2021
Monday Aug 09, 2021
If we aren't careful, we can treat kissing like a stop along the way to sex. But good kissing can be its own destination and invites us to arrive, over and again, through our lips.  In this episode, I tell you how. 
2:13 I always considered myself a good kisser – but I was wrong.
1:50 Kissing is not a technical sport
2:50 We were taught that sex was a mission to accomplish.
3:47 Exhaustion, resentment and sexual aversion can ensue.
4:18 I describe an alternative way to approach sex.
5:51 A brief test of your lips' nerve endings
7:07 Kissing conjures yearning – how can we stay there?
7:44 Follow the evolution in your sex, don't lead it.
8:02 The secret to the art of good kissing
8:43 How we can touch all of the other through our lips
8:51 This week's homework (for people who have kissing partners and also those who don't too).
Resources: The song Marrow by Ani DiFranco
Podcast produced by Sal DeRosalia
Music composed and performed by Aimee Mia Kelley
Photo by Mia Harvey on Unsplash